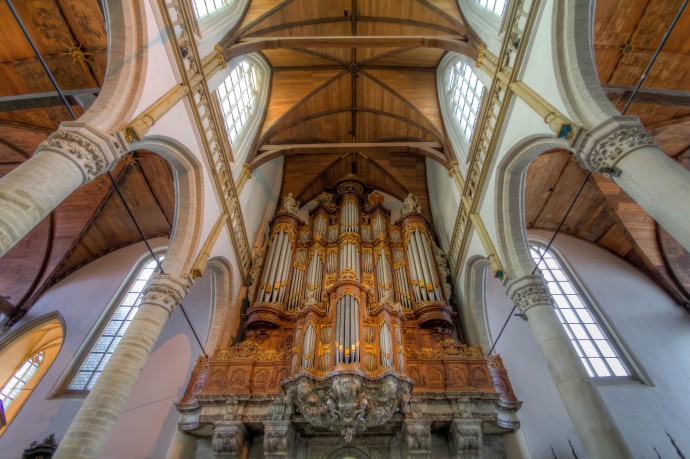 The Oude Kerk ("old church") is Amsterdam's oldest parish church, consecrated in 1306 by the bishop of Utrecht with Saint Nicolas as its patron saint. It stands in De Wallen, now Amsterdam's main red-light district.
The main organ has been built between 1724 and 1726 by Christian Vater and improved in 1738 by Caspar Müller and later in 1869 by G.F.H. Witte. The case for the organ was designed by Jurriaan Westerman. Above the organ are the old city seal of Amsterdam with the cargo ship and the city's coat of arms with the three Andreas crosses.
The Old Church Organ has always been admired. It was once mentioned in the famous 18th-century travelogue written by Charles Burney. Even today, it attracts organ enthusiasts – both listeners and players – from all over the world.
Picture license : CC BY-NC-SA