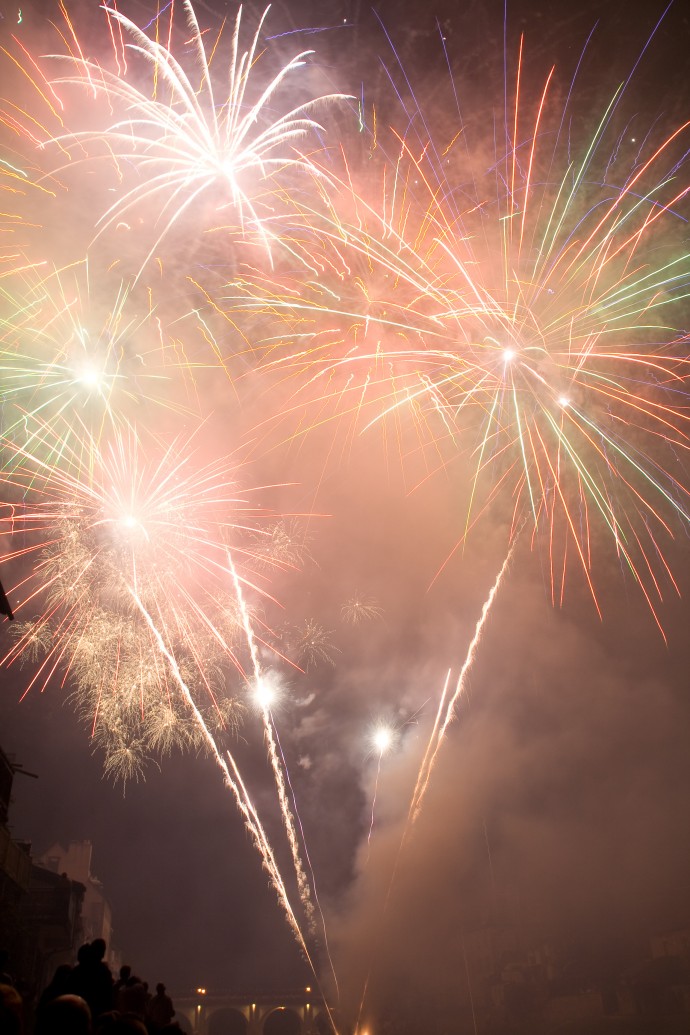 Fireworks over the Lot river.
St Geniez d'Olt, Aveyron, France.
Not one of my best fireworks shoot but I like it anyway. This one was hard to shoot because the there were rockets alternatively high in the sky and very low near the ground. I could not aim at both so I choosed to shoot only the high ones. This photo is not perfectly framed but is one of the best of the sequence.
Picture license : CC BY-NC-SA